* NOTE: Official Tour Price includes economy airfares (pricing subject to change when tours resume post-Covid-19)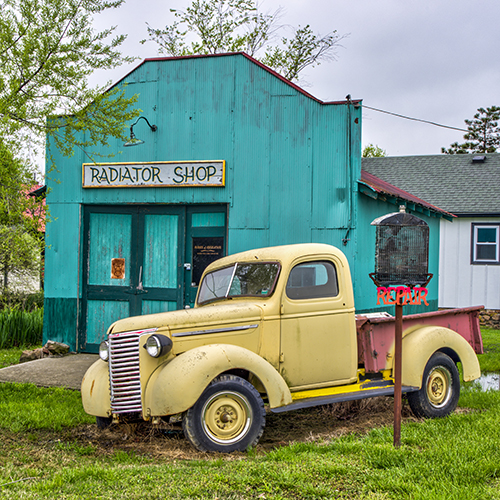 26-Day, Guided Group Tour
Our fully guided 'Official Tour' provides guests with a comprehensive 26-day tour of Route 66.
We include flights to Chicago (returning from LA) from major cities across the world!
Following 3 nights in Chicago, you will be allocated your trusty stead: An iconic Ford Mustang rental car for each couple as standard, along with a well detailed Route book and navigational technology that's produced by Gilligans, exclusively for our guests.
Most mornings commence around 8:30am with your experienced guide/s giving all guests a daily overview and briefing.                              Once on the road, there is plenty to fill in each day with a wide array of arranged visits and stops. You'll visit all of the iconic sites, but also hear some facinating yarns from people who have grown up across this well-worn highway.
Most couples arrive at the evening hotel around 4:30pm, where (quite often) tales are shared over a few cold drinks, with stories and laughter continuing over dinner with newly made friends.
We offer just TWO of these premium tours a year:
The first in mid-April (Spring) followed by another in mid-September (Fall).
Due to 'word of mouth' from past guests, and the small tour  size (approx. 15 couples) these are traditionally sold out well in advance! 
Check out the Video below to get a taste of 66 with Gilligans!
Our group package includes…
Return Economy airfares to the USA (not included in Self-Drive Tours)
Quality accommodation – including hotel breakfasts (except for Las Vegas)
Additional Tours: Route 66 in Chicago, Abraham Lincoln's home, plus a tour the Budweiser factory in St Louis!
Welcome dinner in Chicago & Farewell dinner in LA
Car hire: Drive a late model Mustang (inclusive of Insurances and 'One-Way' fees)
Your own GPS unit – fully programmed with Gilligans' exclusive 'turn by turn' programme
Pre-paid cellphone with 250 mins free calling to landlines back home along with unlimited international texts!
Hand-held radios for communication between cars
Comprehensive Travel pack with Gilligans' extensive Route Book – which is yours to keep!
Driver/s must be over the age of 25 and hold a valid full driver's license from your home country
All participants must have relevant travel insurance for the USA