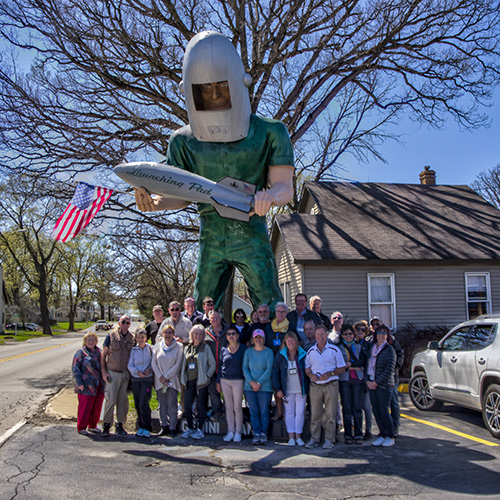 26-day, guided group tour
Our guided tour (Official Tour) is 26 days total. This includes your transit  time from home to the US and back).
A month away means the Route 66 component has you clocking an average of just 144 miles (255km) a day on the road. Less than any other tour we know of.
Gilligans runs two tours a year, one in mid-April, another in mid-September. Group numbers are limited to just 15 couples/cars per tour and are led by at least one experienced guide.