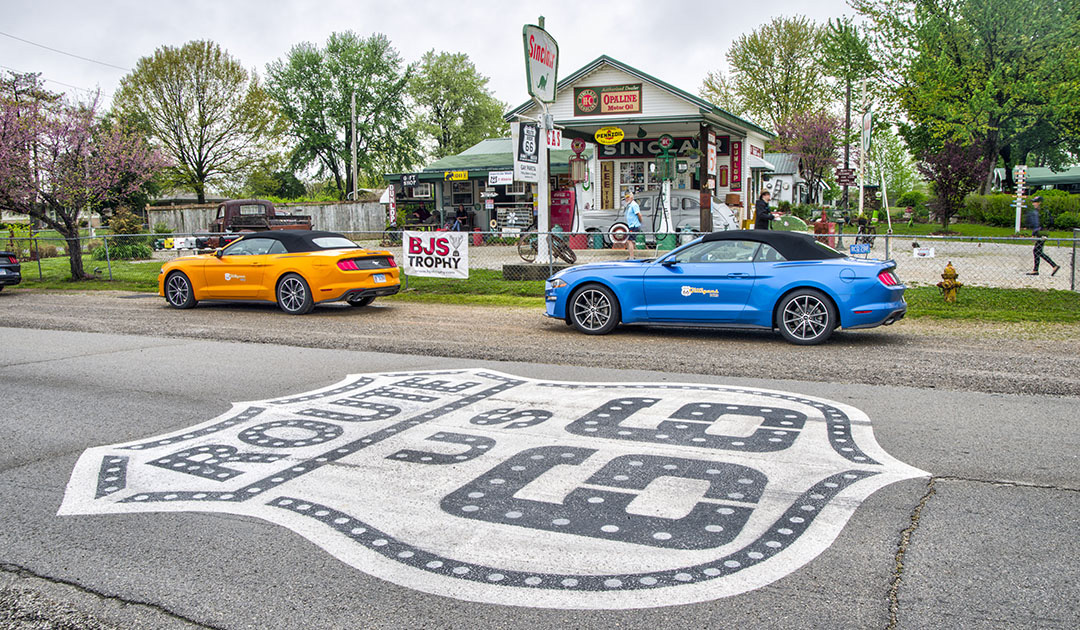 For years, we've taken Kiwis on Tour across Route 66.
But, if you're not from 'down under' –  don't worry, because we've actually taken people from all parts of the world – people who, just like you – had always dreamed of driving Route 66!
If you're one of these adventuresome souls and you're searching for a tour of Route 66 that's the best in the world – from ANYWHERE in the world:  You've just found it.
Yes, we know; it's a bold statement. 
We genuinely believe (we've also been told by many who live and work on 66) that we provide our guests with the most comprehensive, detailed and enjoyable tour of this old highway.
Why? Because we work hard to tell the story of Route 66…   Since 2013, Gilligans has welcomed guests from New Zealand, Australia, Belgium, South Africa, Germany and the UK.
All have complimented us for their experiences, the memories and new found friends they earned during their odyssey across heartland America.
Since established a designated highway in November of 1926, Route 66 underwent multiple realignments over it's lifetime and with Gilligans you can be sure to drive the best of them.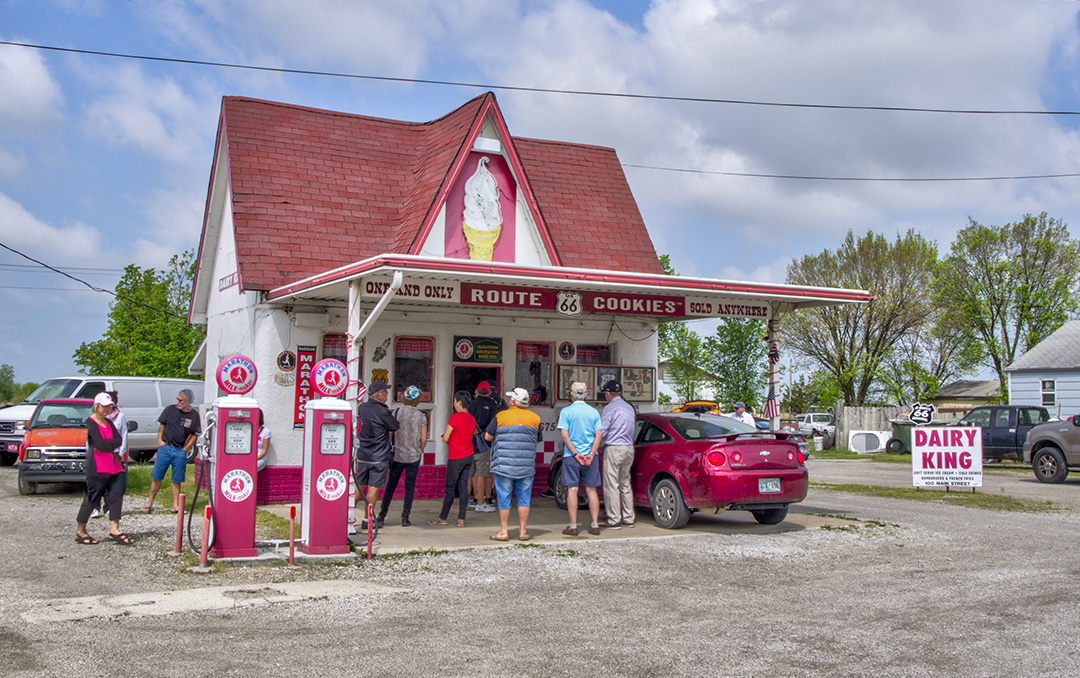 The original highway now utilizes unmarked town streets, county roads or seldom travelled stretches of dirt trails. All of which WE drive – the majority of other tours do not.
Gilligans offers all guests a complete package. We provide the iconic Ford Mustang as standard, our own GPS and Route book so that guests enjoy the freedom to drive Route 66 with ease, confident that they are seeing more of this old highway than most!
Route 66 isn't just about the iconic images, towns and buildings; it's about the people and the history. With Gilligans – you'll experience some characters and make memories that will last a lifetime.
Compare our tour and itinerary with ANY tour company and you too will appreciate why Gilligans is regarded across Route 66 as providing a truly world-leading tour.
Firstly, don't settle for what you might have been told: MOST of what was Route 66 still exists and with Gilligans you will drive all the best sections – hardly seeing the Interstate from Chicago to LA.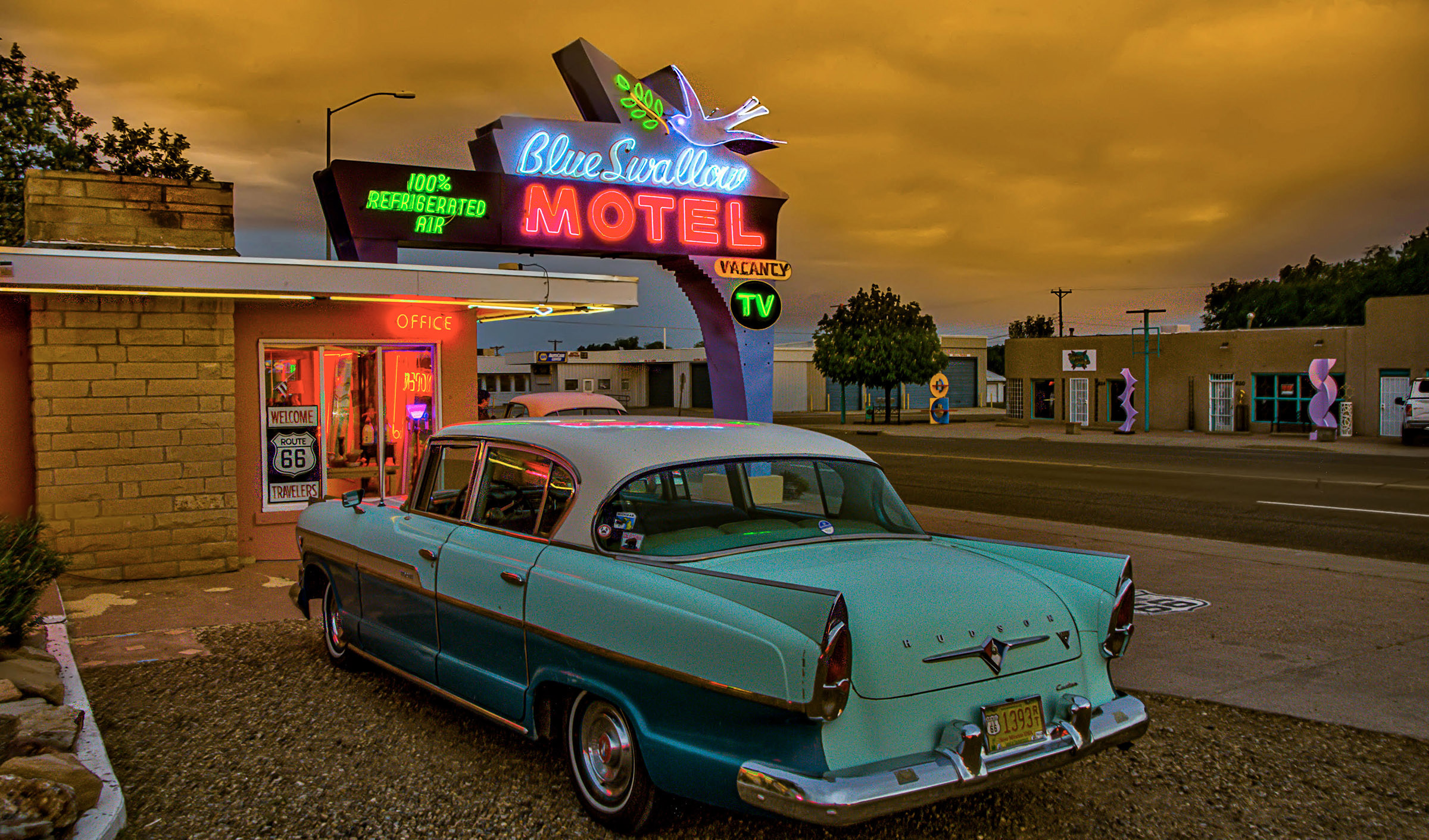 Secondly, we know what guests enjoy. Our years of experience has proven that whilst some guests might enjoy photo opportunities and history for example, others have enjoyed automotive museums, car yards or antique shops. You can stop and explore the attractions that are of interest to you and spend less time at those that don't.
Finally, we do Route 66 from beginning to end. Route 66 started in Chicago and finished in LA – so too, does this tour.
You're probably going to tick Route 66 off your bucket list just once during your life. Our past guests will tell you the same as they tell anyone else: "Don't try to find a better option – there is simply no easier or better way to drive Route 66"
If it sounds easy – it is.    Get in touch today, and turn your dream of cruising Route 66 into a reality!